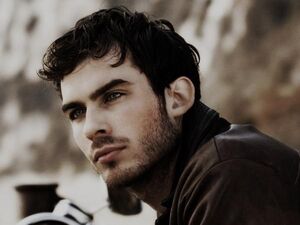 Midnight (aka Beauiful Vampire or Dark Angel., born on Januray 20, 1900 in New York City) is a vampire and a member of Shadow Night, as well as the main protagonist of Midnight series. Midnight descirbed dark, sexy and beautiful vampire with an accent like his father.
In the first book, With the help of his friend Michael , Midnight goes to Arizona to find his Kitty who is trying to become a powerful immortal. They both go undercover and decide to go to school. He meets a beautful girl named Dawn who he falls in love.
In the Hybird, Midnight discovers that we was adopted and that Shane and Belinda was really his parents. Midnight was hurt that this was kept from him.  He went to the waterfall and Shane sneaks up on him. He tells him that his mother was pregnant before he went to battle. Tara told him that Belinda wanted a abortion because she didnt know what to do with the baby. She decided to let Tara and Avon be Midnight's parents. In the Retribution, Midnight and Shane let the elders deal Kitty.
He is lover of Dawn Janelle Williams and father of Marissa Angel Williams. Midnight is son of the legendary hybird Shane and Belinda, as well as nephew of Avon and Tara. Midnight was born a vampire when his mother was a vampire and his father was. Belinda was a human before she was changed by Shane. Belinda tolded Shane that she was pregnant before he went to battle.
Relationships: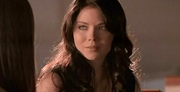 Dawn Williams is Midnight's Lover. Midnight meets Dawn and becomes attracted to her. Dawn thought Midnight was beautiful. She couldn't stop thinking about him. Midnight bumped into Dawn when he went for a walk. She invited him her house. Dawn accdiently trips down the stairs. Midnight catched her. Dawn was impressed by his weird actions which made her obessed with him. After Dawn's breakup with Josh, She becomes closer with Midnight which turned into love. Michael was preventing Midnight to see Dawn because his thirst for blood. Dawn gets a paper cut and Midnight eyes changed colors. It maded Dawn curious about the situation. After she discovers he's a vampire, Dawn becomes more attracted to him.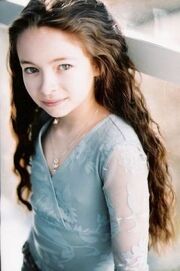 Marissa Williams is Midnight's human/vampire hybird daughter. After Dawn's transformation, he discovers about the pregnancy. Midnight thinks female vampires suppose not to have children. He wanted Dawn to have abortion with the child. Dawn disagreed. After the birth, Midnight starts to love his child Marissa. He nicknamed her Marie for short. Midnight puts his love for Marissa on the level of Dawn.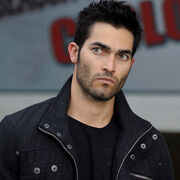 Michael Carter is Midnight's best friend. Michael been his best friend since they first met. Midnight and Michael never had problems or arguements. They were like brothers. Sometimes Michael is the big brother to Midnight because he gives him the advices.