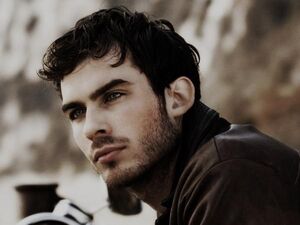 Welcome to the Midnight Wiki
Edit
Midnight is a vampire/werewolf series by Omeka Davis.Its about a vampire named Midnight facing obstacles while living in arizona.He meets a high school girl named Dawn who he falls in love.He found that his little sister Kitty is planning to become a hybird( powerful immortal ) . He flies to Arizona with his friend Micheal to found his sister .Midnight discovers secrets and lies from his past. After Kitty became a hybird she goes off on a killing spree. She wanted kill who ever Midnight loved even his new friends.
Describe your character
Edit
Midnight is a brave, powerful and bold vampire. He also have compassinote with other people are close to him. He described with black wavy hair ,brown eyes(blue as a vampire) and pale skin.
Latest activity
Edit