Shadow Night is a vampire coven ruled by Avon.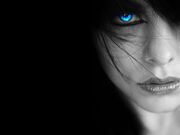 Shane-Former Leader
Avon- Leader
Tara-Member/ Avon's wife/ Midnight and Kitty's mother
Midnight- Member
Micheal-Member
Kitty-Member
Ralph -Member
Travis-Member
Christina-Member
Juno- Member
Shadow night made a aliance with the nightrisers to keep humans safe from deathwalkers and creatures of darkness. Shadow night formal leader was Shane before his let his brother Avon take his place.The vampires and werewolves were at war so shane went to battle.