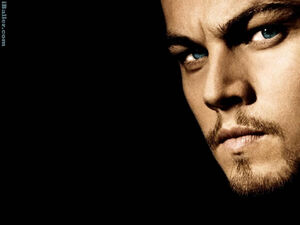 Victor Daniel Hopkins was born on (September 10,1603 in London, England) is a werewolf and one of the oldest werewolves and was the leader of the werewolves in 1800s along with vampires. He's one of the antagonists. He killed many people and killed other vampires. Victor became friends with the Dark Shadows. He was forced to commit sucide by the Dark Shadows because he diagreed to kill Benjamin.
In the Retribution, Victor was shown in the past where he was young when he met Aaron. They become friends. There's a picture of Aaron and Victor at college was shown also.
In the Blood Hunters, Victor returns and he comes to Arizona after founding out the hunter's arrival. Victor meets Shane and Midnight. He grows antagnistic feelings towards Shane, Midnight. Victor threatens Dawn and her daughter. Victor meets his great(4) son Josh who is a Hunter but then Victor changes him into a werewolf. Josh became angry at his ancestor. Victor compels Josh and becomes his boundy hunter.